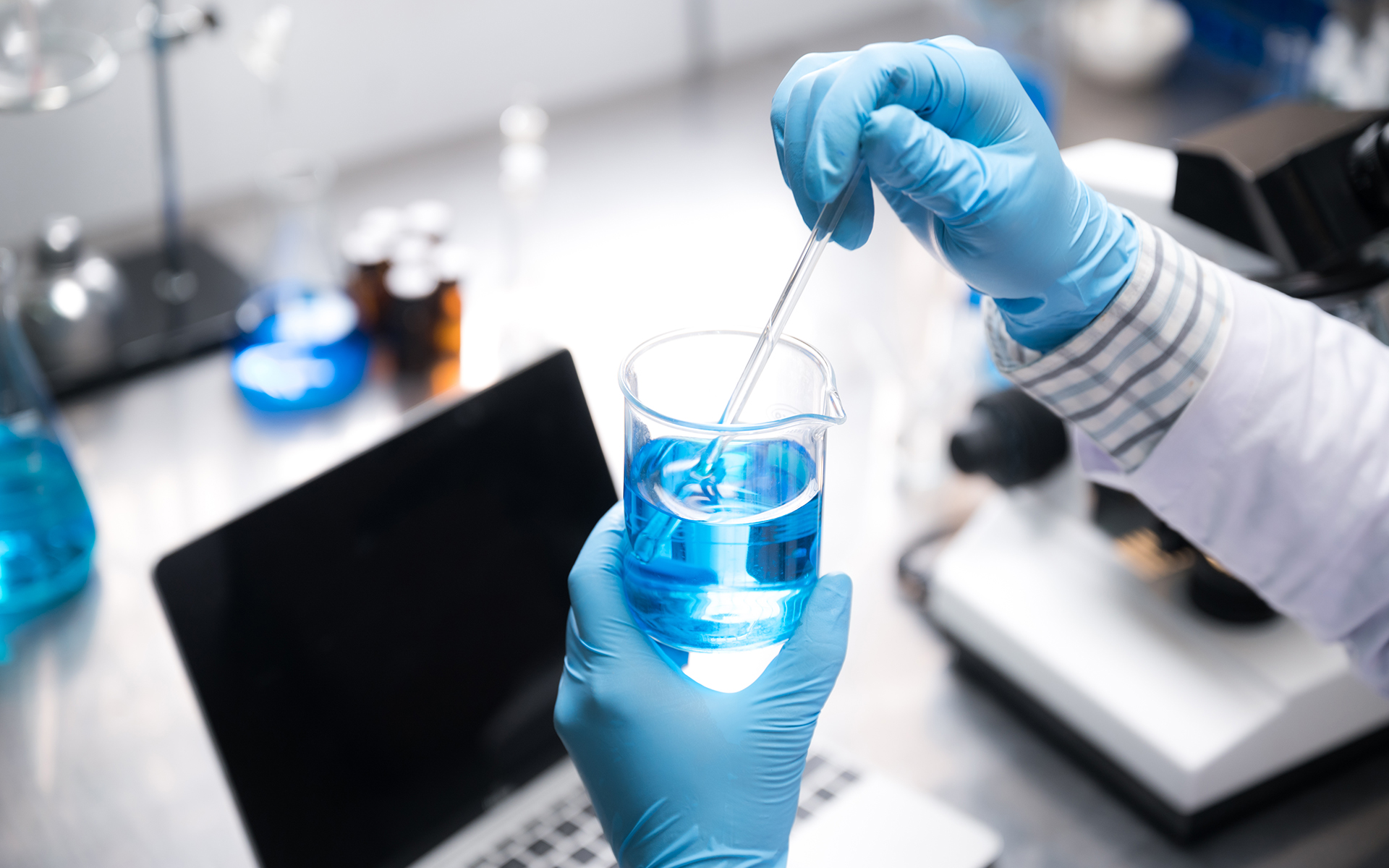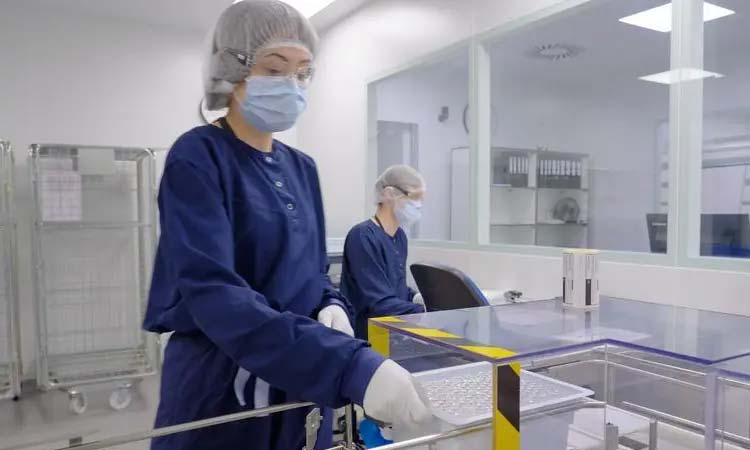 First Slide
Bioventure (BV) is a UAE-based biopharmaceutical company with a global network, focused on biotech and a wide range of pharmaceutical activities, delivering world-class solutions within the UAE and the Middle East.
Third Slide
Alvotech and Bioventure
announce approval of AVT02
Alvotech (NASDAQ: ALVO) and Bioventure announced that the Egyptian Drug Authority (EDA) has approved the manufacturing and distribution of AVT02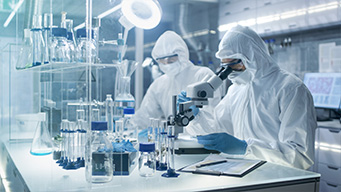 Strategic
Vision
To drive short, medium and long-term growth through.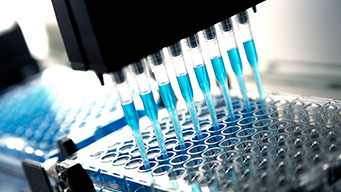 Portfolio of Products
Including biosimilars, peptides, complex generics and innovations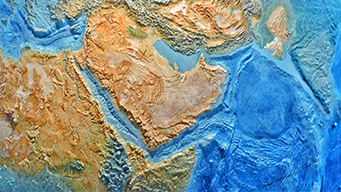 Geographical Presence
In the Middle East and Africa, while expanding our operation globally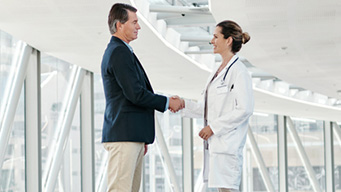 Pursuing Partnerships
With pharmaceutical companies, specialists, and health tech companies
Bioventure Expands Distribution of
Biosimilars and Targeted Generic Pharmaceuticals Across Middle East and Africa
Bioventure is a company that specializes in biotech and generics commercialization, as well as tech transfer and in/out-licensing activities. Bioventure holds an equity share in alvotect and have signed an exclusive agreement for the distribution and commercialization of Alvotech's biosimilar portfolio across the Middle East and Africa.
Moreover, Bioventure has exclusive partnership and distribution rights for the Adalvo targeted generic pharmaceuticals portfolio in the Middle East and North Africa region. The portfolio includes 30 generic pharmaceuticals focused on oncology, autoimmune and inflammation, and blood disease. Bioventure plans to expand its distribution of Adalvo pharmaceuticals continually.
Overall, Bioventure has established itself as a key player in the biotech and generics commercialization sector, with a particular focus on expanding distribution across the Middle East and Africa for both Alvotech's biosimilar portfolio and Adalvo's targeted generic pharmaceuticals portfolio.
At Bioventure we are committed to making
Quality Healthcare Available to Everyone
Through our partnerships and distribution agreements, we strive to bring innovative and affordable healthcare solutions to patients across the Middle East and Africa, regardless of their location or financial resources.
Part of Global Healthcare Holding (GHH)
A leading invesment and business development group
Focused on health science in the UAE and beyond
Excellence is Our Specialty
Discover Bioventure
Acquisition of Complements
Investments in Innovation
Investments in Life Science Businesses
We exist as a gateway for partnerships in accelerating
Significant Growth and Development in the Healthcare Industry
At Bioventure, we believe that partnerships are key to accelerating growth and development in the healthcare industry. We exist as a gateway for partnerships, bringing together leading biotech and pharmaceutical companies to create innovative solutions for patients in the Middle East and Africa. With our expertise in commercialization and distribution, we work closely with our partners to ensure that their products reach patients who need them the most.
Our commitment to partnerships extends beyond commercial interests. We believe that by collaborating with other companies and stakeholders in the healthcare industry, we can drive significant progress in research and development, improve patient outcomes, and contribute to the overall growth and development of the sector. By providing a platform for collaboration and innovation, we hope to create a brighter future for patients and healthcare providers in the Middle East and Africa, and beyond.
0
1
2
3
4
5
6
7
8
9
0
0
1
2
3
4
5
6
7
8
9
0
0
1
2
3
4
5
6
7
8
9
0
Bioventure Driving Growth and Innovation in
Pharma and Health Tech
Bioventure has geographical presense in the Middle East and Africa, while expanding our operations globaly.
Bioventure has built a portfolio of products from different pharmaceutical domains including biosimilars, peptides, complex generics and innovations.
Bioventure is the leading regional entity with 13 biosimilars in it's portfolio, and the leading local enitiy to handle biosimilar monoclonal antibodies in the UAE.
Bioventure has a clear strategic vision
to drive short, meduim and long-term growth through.
Bioventure is actively pursuing partnerships with pharmaceutical companies, specialists, and innovative health tech companies looking for opportunities in the MEA region and beyond
Reach Out
Working Hours
Let's get together and discuss how you can get a better health care. Just give us a call or a visit and we'll make all of it happen.
Visit us
Dubai Science Park (DSP)
HQ Complex, North Tower, Office 1008 & 1102, Dubai, United Arab Emirates
Email Us
info@bioventure.ae
Bioventure is the investment arm of GlobalOne Healthcare Holding, a prominent investment and business development organization that operates within the healthcare industry in the UAE and internationally.
GlobalOne Healthcare is dedicated to providing comprehensive healthcare solutions that include fully integrated pharmaceuticals, manufacturing, distribution, health-tech, and hospital management. Their mission is to enhance patients' quality of life by offering top-quality healthcare services and products.
As part of GlobalOne Healthcare, Bioventure is committed to investing in life science and biotech solutions to promote healthcare innovation and cater to the healthcare needs of patients in the Middle East and Africa.